In this article, learn how to view and use the Inventory Report.
APPLIES TO: Admin
Last updated: March 15, 2023
The Inventory Report will show you statistics on your inventory during a given time period. You first will want to add your inventory that you have in stock. Learn how to add inventory here.
Inventory Report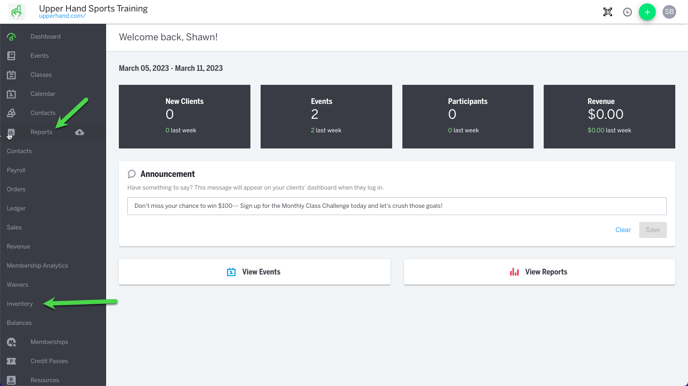 The default Inventory Report shows all products for every retail category and vendor that have been added within the current month. Continue reading to learn more about filter options available.
The first option is to filter by Today, Yesterday, This Week, This Month, Last Month, This Quarter, Last Quarter, This Year, Last Year or a Custom date range that you create.
The second option is to filter by Retail Category.
The third option is to filter by Retail Vendor.
You can also filter by just items that are currently Out of Stock or Low Stock
You also have the ability to export the Report and select which columns you want to include in the export.