Add a Managed Profile
In this article, learn how to add a managed profile to a client account.
APPLIES TO: Admins
Last Updated: May 18, 2023
A managed profile is an easy way to create multiple users with one set of login credentials. This will be most helpful when families have multiple children, but want to utilize a one shared email or payment method.
Add a Managed Profile
Navigate to the Client Profile Page of the client you would like to add the managed profile to
Once on the Client Profile Page, scroll down until you see the + Add Profile button underneath the Managed Profiles section, click that button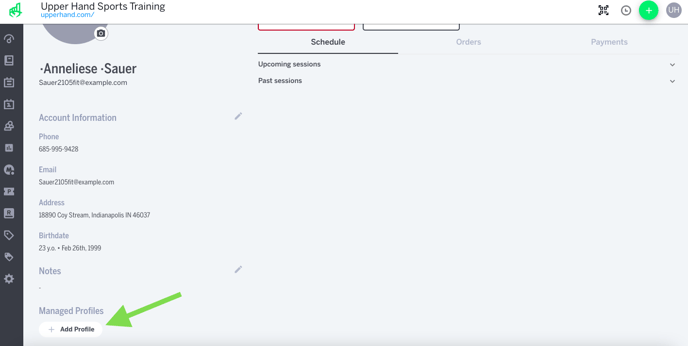 Fill in the profile information and click Create