Athlete Progression Tracking
Add New Group In Training
In this article, learn how to add a new group in training in the Athlete Progression Tracking app.
APPLIES TO: ADMINS
Last updated: July 26, 2023
Add New Group In Training
From the Home page, click on In training to access the list of athletes in training.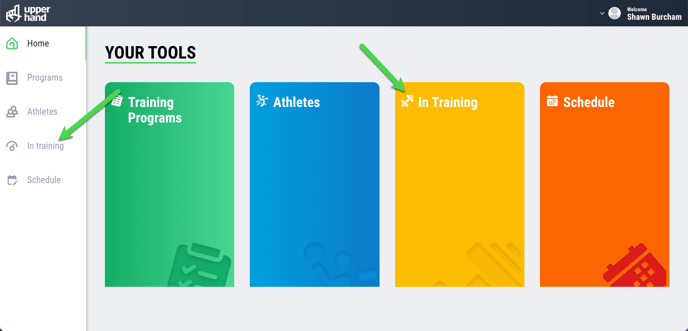 From here, you will want to click on + Add new group to create your group.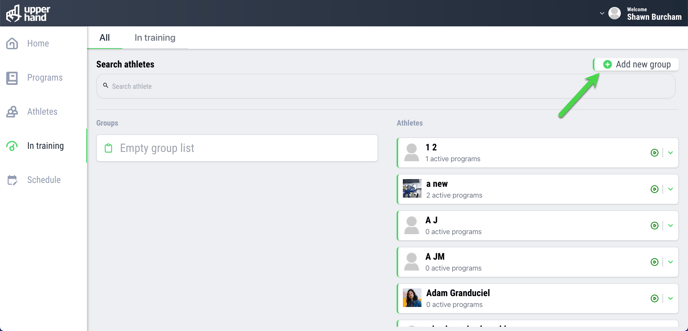 Input the Date and Time Frame as well as your Name for the Group. After that, select your athletes you would like to add to the group from the drop down menu.
Click Save group once you are finished adding your athletes to create the group