In this article, learn how to assign a program to an athlete within the Athlete Progression Tracking platform.
Learn more about the new Athlete Progression Tracking platform
APPLIES TO: Admins
Last updated: May 4, 2023
Assign Program to an Athlete
From the Home page, click on the Athletes tab to view your list of Athletes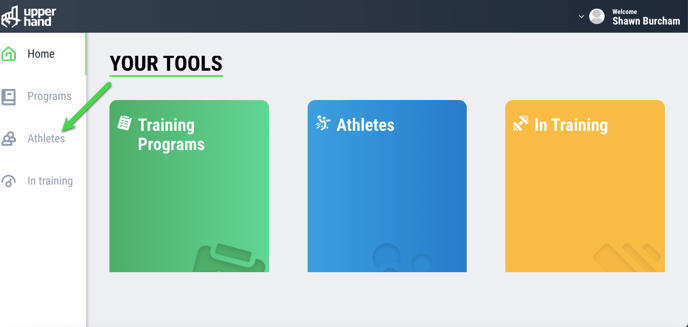 Click on the Assign program to athletes + button.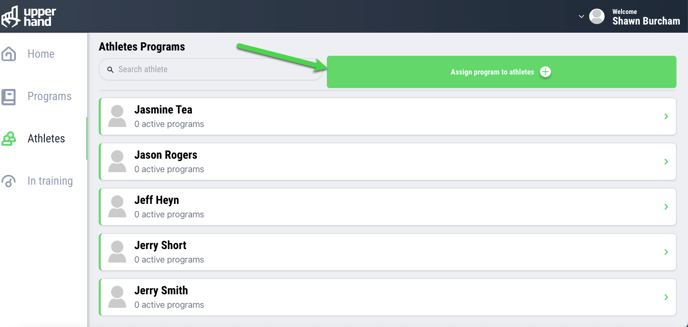 From here, you will need to add the athlete, select the program and click Continue to assign the athlete to the program.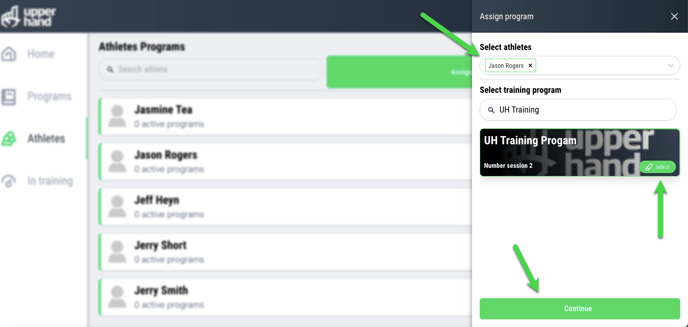 On the next page, configure the program if you need to and then hit Continue again to complete the process.