Athlete Progression Tracking
Create an Exercise
In this article, learn how to create an exercise within the Athlete Progression Tracking platform.
Learn more about the new Athlete Progression Tracking platform
APPLIES TO: Admins
Last updated: May 4, 2023
Create an Exercise
From the Home page, click on the Programs tab or Training Programs button to access your programs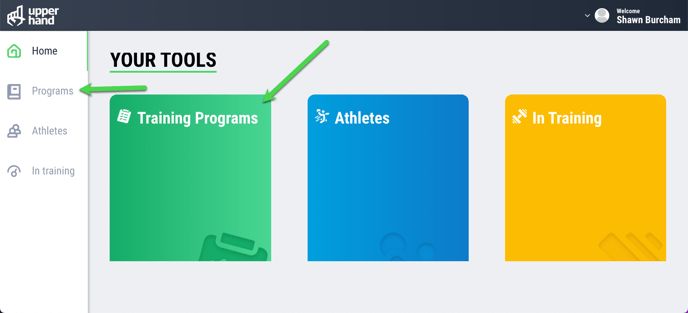 Navigate to the Exercises tab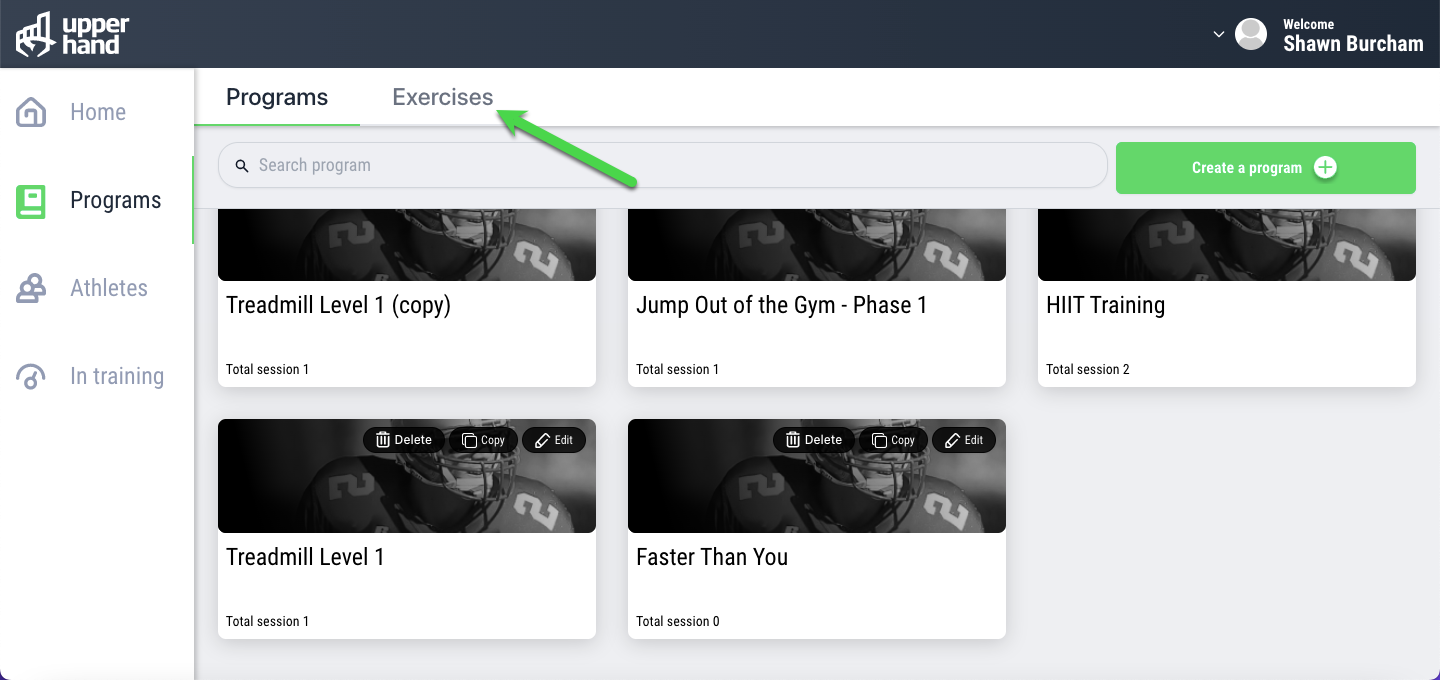 To create a new exercise, click Create an exercise + button.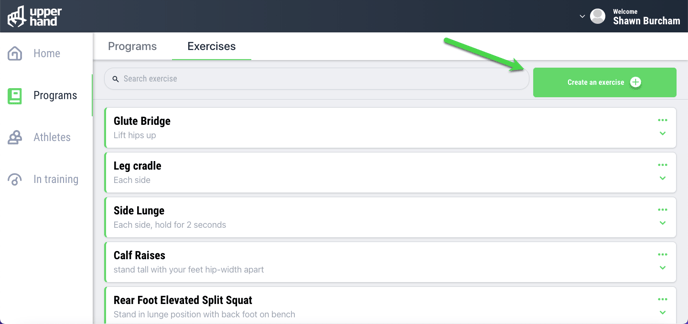 Input the name of the exercise and add any comments about the exercise if you would like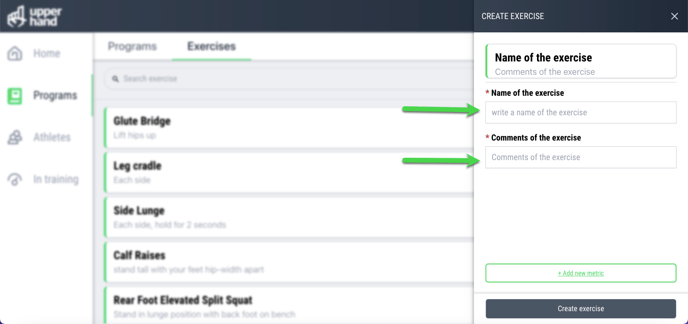 Click Add new metric to add any metrics to the exercise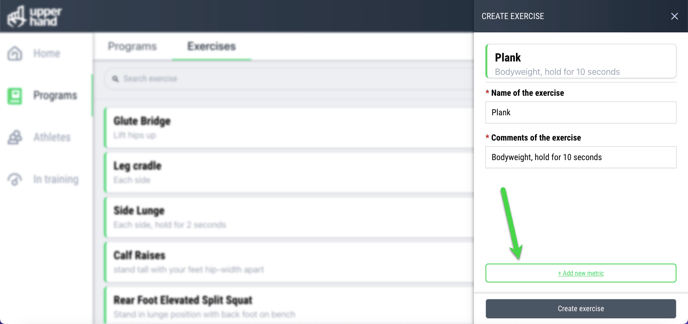 Select the Units of measurement, input the Base Value and click Create Exercise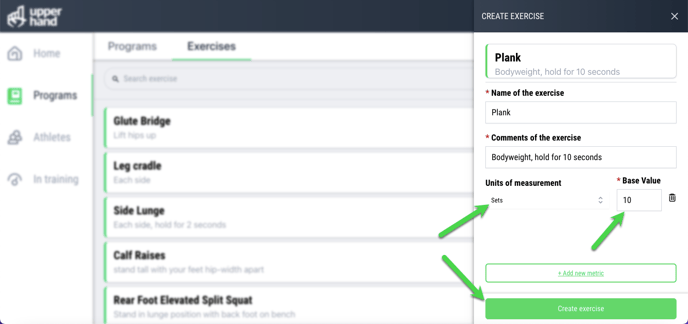 Once your exercise has been created, you can now add it to sessions within a program.