Change Account Information
In this article, learn how to change or update your Account Information inside your Upper Hand account.
APPLIES TO: Clients
Last Updated: April 13, 2023
As a client, you have the ability to change or updated your Account Information directly from the My Profile tab inside your Upper Hand account. Follow the steps below to learn how to make changes on your own.
Change Account Information
Log in to your account
Under the My Profile tab, click the pencil account at the top to change your avatar, name or email address on file
Click the pencil icon next to where it lists your Account Information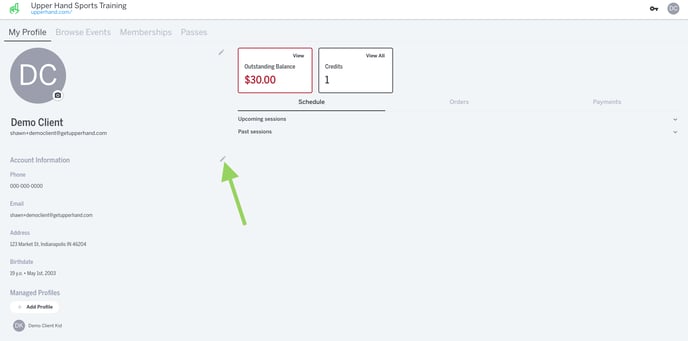 You are able to change your Phone, Street Address, City, State, Postal Code and Date Of Birth from this menu.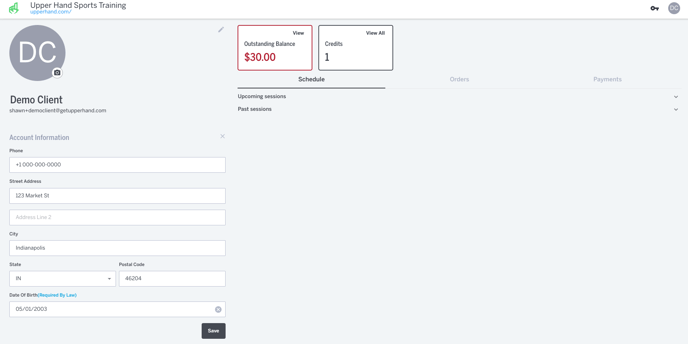 Click Save to save your changes.