In this article, learn how to create an Upper Hand client account.
APPLIES TO: Clients
Last updated: February 3, 2023
Create An Account
If you receive an email invitation from a business, you will need to click the link inside that email to verify your account and complete creating your account.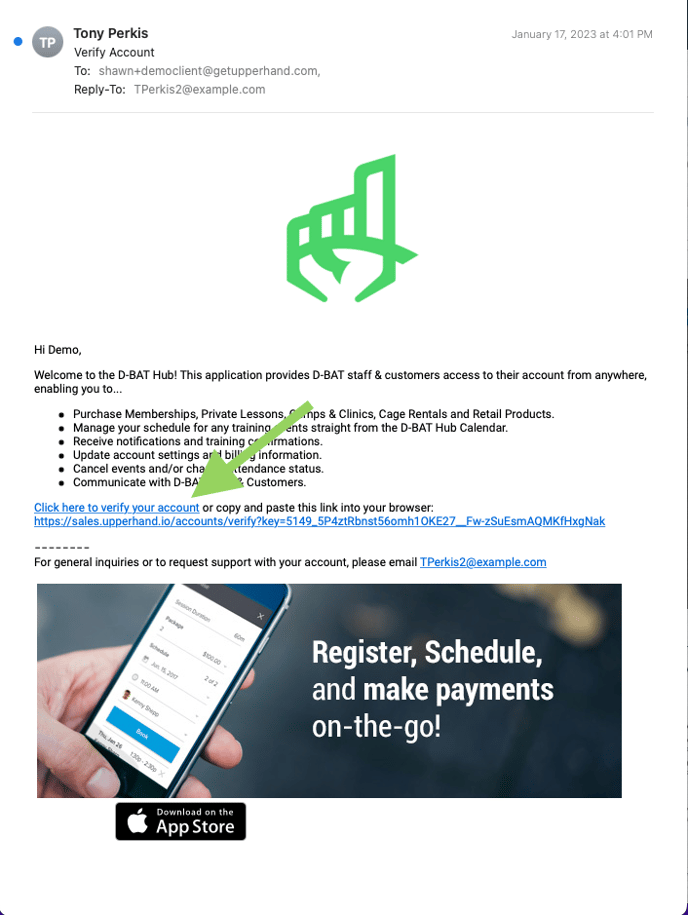 From the Browse Events page, select Create Account.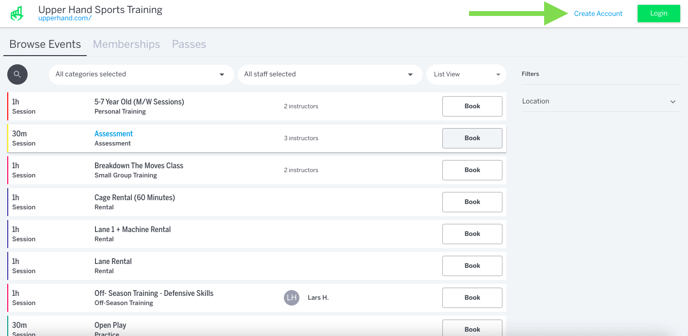 From the event page, click the Purchase button. Next, click Create an Account.
Account Creation Page
Once you have navigated to the account creation page, select the type of account you are creating (either a parent/guardian or the participant).
Date of birth (DOB) will need to be typed in via MM/DD/YYYY format.

Note: When entering date of birth (DOB), a calendar icon will also be displayed. Clicking on this will allow you to quickly select Year, Month, and Day.

If you are creating a parent/guardian account, you will be directed to a page to create a profile for you child. When you have finished creating child profiles, click on the blue Continue button.

Note: When you create a parent/guardian account, you do not need to add a profile for yourself, as this will just create a duplicate profile.

After this is complete, your account will be created successfully and you will be able to register for training.