In this article, learn how to create a retail product.
APPLIES TO: Admins
Last updated: February 3, 2023
Create a Retail Product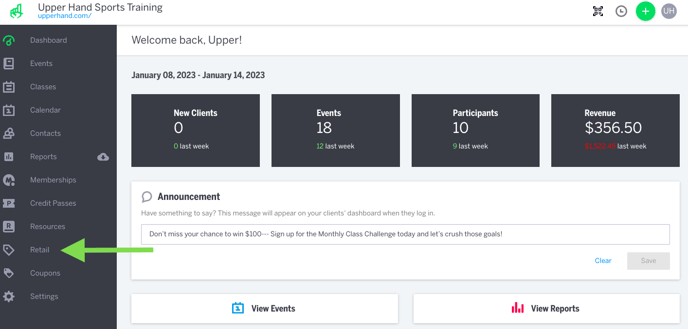 Click on the black plus sign (+) to create a product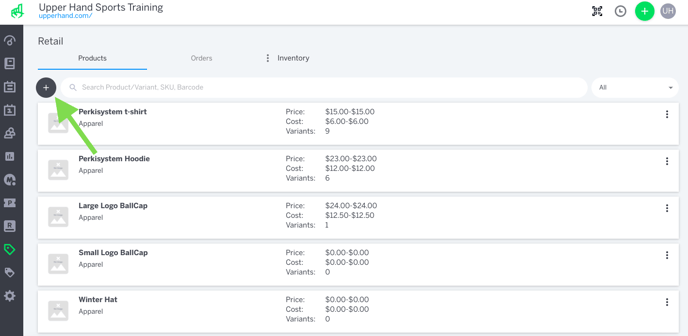 Enter the information listed below:

Name: this will be the name that appears in the shopping cart when selling through Point of Sale.
Retail Vendor: Adding a vendor (brand) name to your retail products allow you to easily track and sort inventory by a specific vendor. To learn how to create a retail vendor, click here.
Price: the amount that you will be charging clients for the product.
Cost: the amount that it cost you to purchase the item.
Product Description: any additional information you would like to add to describe the item.
Retail Category: examples include apparel, concessions, equipment, etc.

Add Product Options (also know as product variants).
Click on the + Add Option button under Product Options.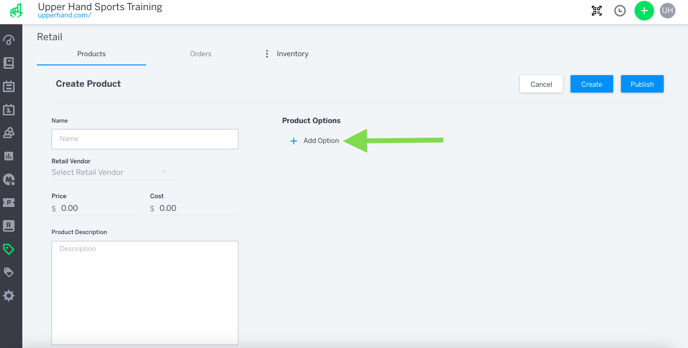 Enter the Option Name (e.g. size, color, etc).
For the Add Value box, add every option that you are offering (small, medium, large or red, blue, green, etc).
Click on Create to finish creating the products and Publish when you want to start selling the items.