If the feature is enabled, join the waitlist to boost your chances of attending the event.
APPLIES TO: Clients
Last updated: May 24, 2023
To join the waitlist for an event, first navigate to the event page. Next, click the green "Join the Waiting List" button on the right side of your screen.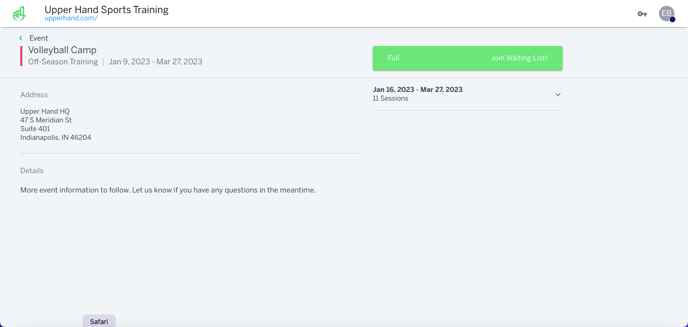 Next, you will be prompted to select the client profile intending to attend the event.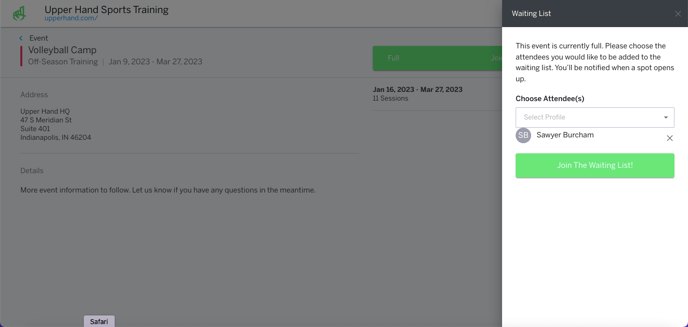 Upon completion, select the green "Join The Waiting List" button once more. The client profile selected is now on the Waiting List.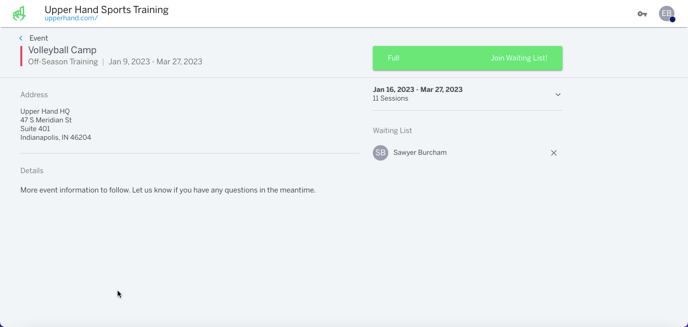 A success message will appear and you will now see your selected participant added to the Waiting List on the event page.