In this article, learn about the No Show Report and how you can use it to better manage your business.
APPLIES TO: Admins
Last updated: February 9, 2023
Overview
No shows happen, it's hard to prevent all of them but you can use the data to help better manage your business. With the No Show Report, you'll be able to see who has no showed during a specific timeframe, what event they were enrolled in, and how many times they didn't show up. Therefore if you want to see if a client is a repeat offender vs a first time occurrence, you can quickly download this report and have the information within seconds!
No Show Report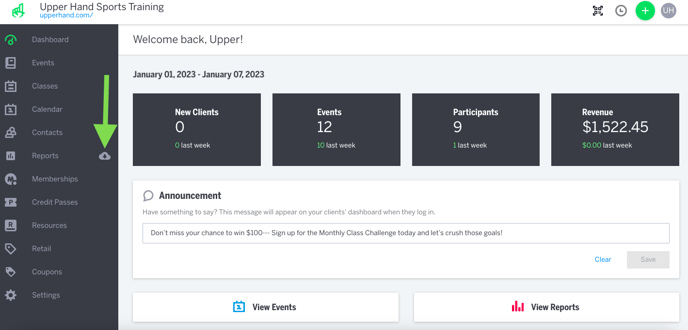 In the drop down menu select the No Show report

Select the date range of which you'd like to see this information for

Click Download