In this article, learn how to pay down an outstanding balance from My Profile.
APPLIES TO: Clients
Last updated: January 18, 2023
As a client you have the ability to pay down an outstanding balance from the My Profile tab of your account. Follow the steps below:
After logging in, make sure you are on the My Profile tab.
If you have an Outstanding Balance, you will see the amount listed in red in the Outstanding Balance box of your My Profile.
Click View inside that box.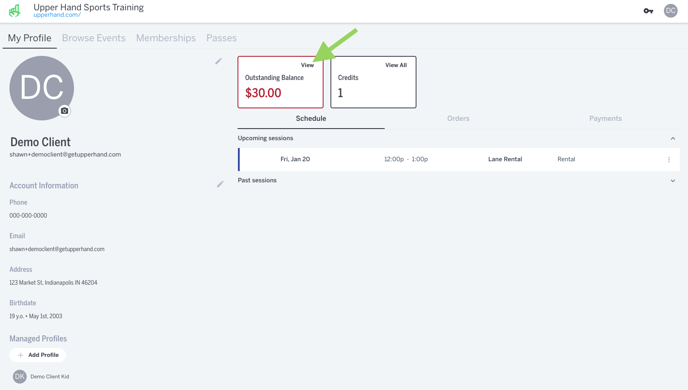 This will pull up your History Info, the Total Outstanding amount and list all current Outstanding Balances by item.
Click on the Balance item you would like to pay down.
This will bring up the Balance Drawer for that particular order item.
Click the three dot menu on the top right, then click Pay Balance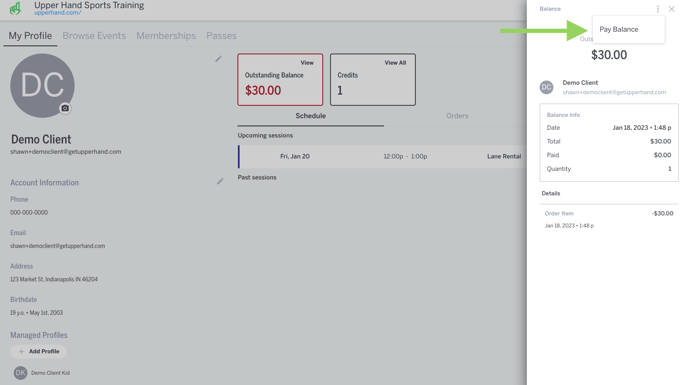 This will bring up the Pay Balance modal.
Enter in the Amount, as was as the card information you would like to pay with.
Click Purchase