In this article, learn how to capture a URL for a pre-filtered list of event types that you can share.
APPLIES TO: Admins
Last Updated: February 23, 2023
Let's say, for example, you want to post a button on your website that sends your clients to a pre-filtered page of a specific event type that lists all of your upcoming camps. You can do so by completing the following steps.
Pre-Filtered Event Type URL
As an admin, navigate to your Events page and copy the URL in the browser of your Manage Events page
Paste that URL inside a separate incognito or private browser window so that you are viewing the client side of the software (it should look something like the below screenshot)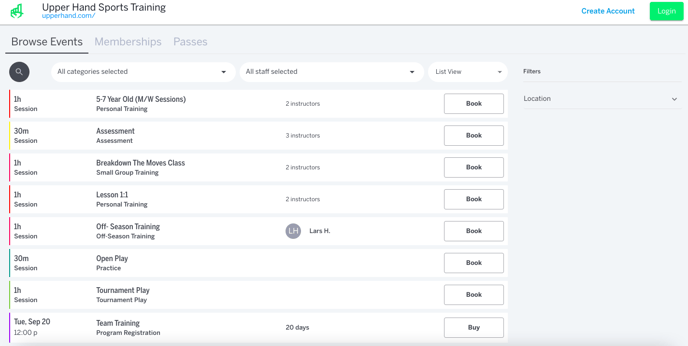 From here, you will want to select the drop down menu for "All categories selected" which is a list of all your event types. Deselect the "All" box and select which event type(s) you would like to filter by.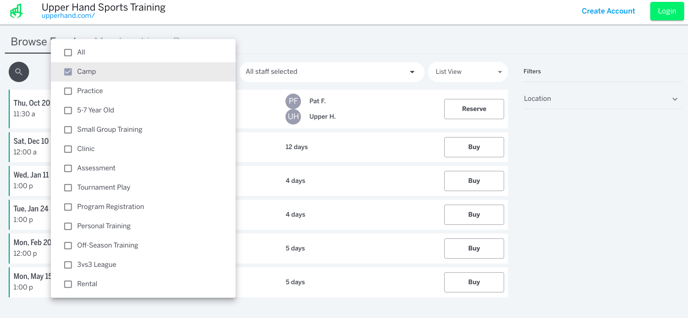 Now you have a pre-filtered list of this specific event type. You can copy the pre-filtered URL at the top of your browser and that URL will send your clients to the pre-filtered list.