In this article, learn how to register for a Class event.
APPLIES TO: Clients
Last updated: January 30, 2023
Once you have purchased your credits for a Class event, you are now able to register yourself to upcoming sessions.
Register for a Class
After logging into your Upper Hand account, navigate to the profile that has the class credits and click the View All button in the Credits box.
Click the name of the Class Event to navigate to the Class registration page.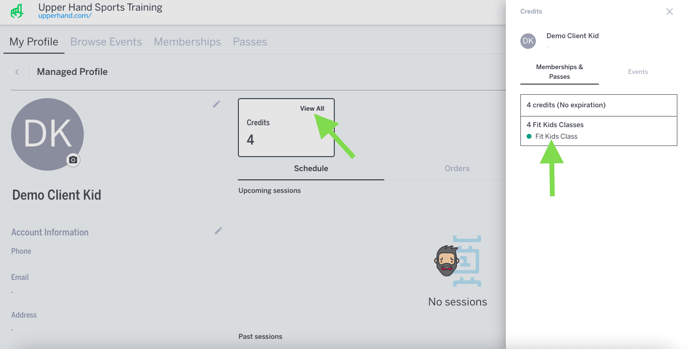 Click the blue Reserve button to pull up the reservation drawer on the right select the Schedule session(s) button underneath the profile that has the available credits.

Find the session you would like to register for, click the session box and then click Book to complete your registration.