In this article, learn how to send an email receipt to a client.
APPLIES TO: Admins
Last updated: February 14, 2023
Overview
After a transaction is completed (whether via Point of Sale, Quick Schedule, or by the client) you and your clients will receive an email receipt from the transaction. You are able to resend that email receipt to a client if they need it for a past transaction.
Send Email Receipts
Log in to your account and hover over the navigation bar on the left hand side and click Report > Orders.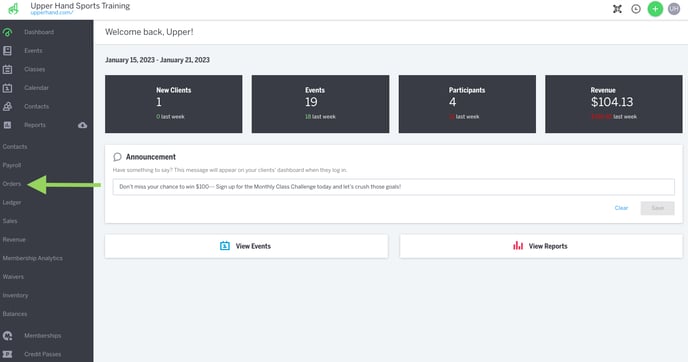 Make sure to adjust the filter to show your desired date range. Using the search bar, type in the client's name.
Locate the transaction that they need a receipt for and click on the arrow.
Click on the three dot menu.
Click on Send Receipt.
You and your client will receive a copy of the receipt.