Learn how to turn on the text reminder feature to receive reminder texts before scheduled events
APPLIES TO: Clients
Last Updated: May 24, 2023
First, navigate to your Account Settings by clicking on your profile icon in the upper right hand corner.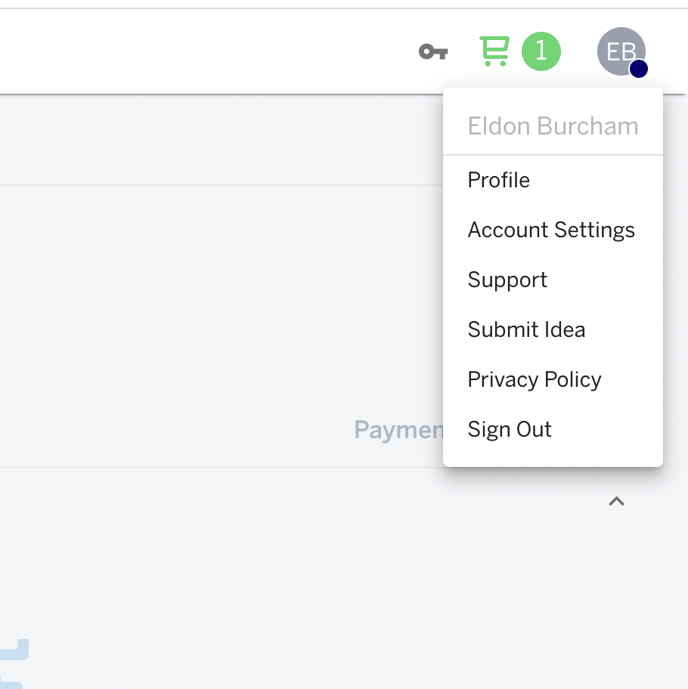 Once in Account Settings, click on the Notifications tab

Under the heading "Reminder Notifications" check the Text (SMS) box.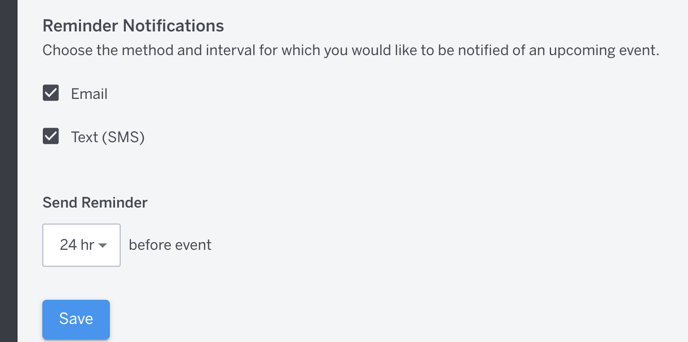 Participants will now receive text reminders before events. To customize when participants receive reminders, click the drop down menu to certify clients receive texts 24 hours, 3 hours, or 1 hour before the scheduled event.