In this article, learn how to view the members within a specific membership.
APPLIES TO: Admins
Last updated: July 26, 2023
View Members Within a Membership
Log into your Upper Hand account and hover over the main navigation bar on the left hand side, click Memberships
Click where it says "X Members" on the membership you would like to view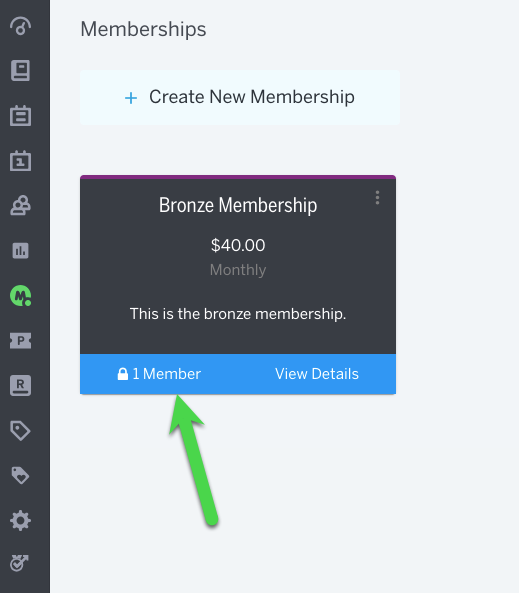 From here you will be able to see a historical list of clients that ever been enrolled in that particular membership.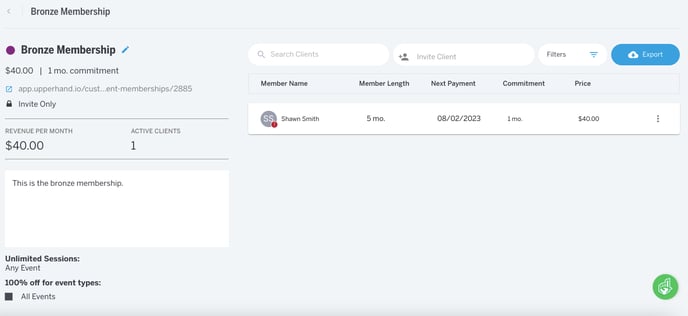 The default view will show the list of your Active members in that membership including:

Member Name
Member Length
Next Payment
Commitment
Price

You can click on the Filter button to filter by Membership Status, which include: All, Active, Suspended, Cancelled & Invited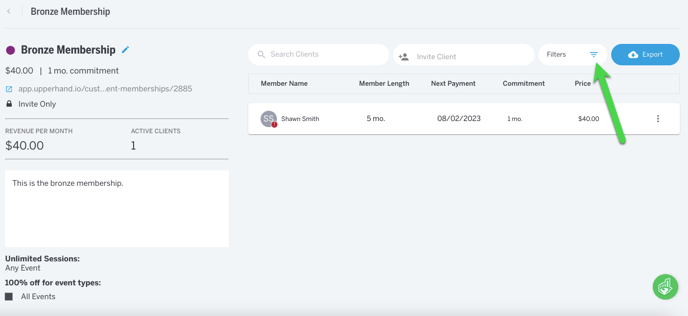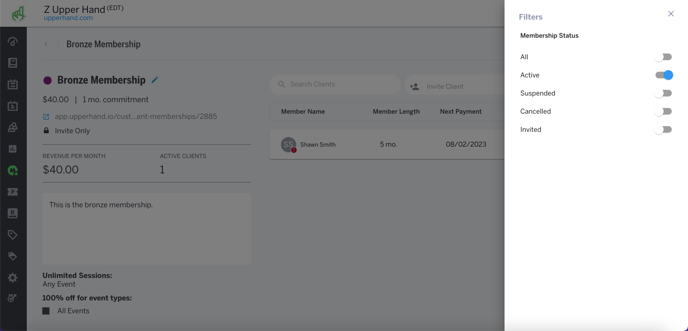 By toggling a different Membership Status filter, your list will adjust accordingly. For example, below is a list of the same membership but with the Suspended filter toggled on.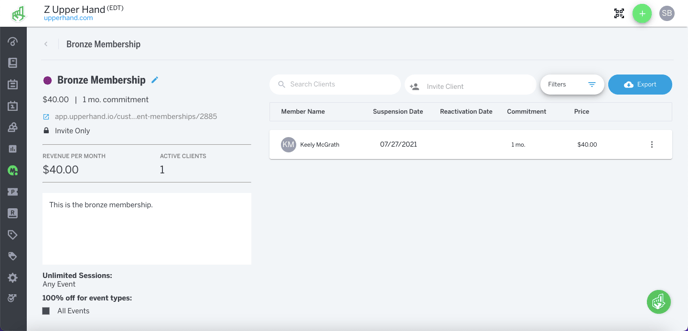 All lists are also exportable. Just click on the blue Export button to download the list to a .csv file that includes the client name, email address and phone number.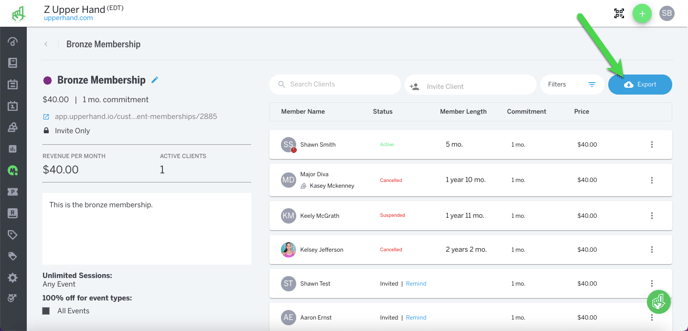 Some things to note:
All members are listed in chronological order from newest to oldest as to when they joined the membership, those who were most recently cancelled, etc
If the filtered view is set to All members then the "status" column inside the exported list will be blank.