View and Download your Upper Hand Statements
APPLIES TO: Admins
Last updated: January 31, 2023
You can view your subscription details and statements within your Upper Hand account:
Log in to your Upper Hand account, click on Settings (gear icon) in the navigation bar on the left hand side, then click the Billing tab.
Here you will see the current Payment Info you have on file and the Products you are subscribed to.
By clicking Edit underneath the Payment Info, you will be redirected to the Billing Portal.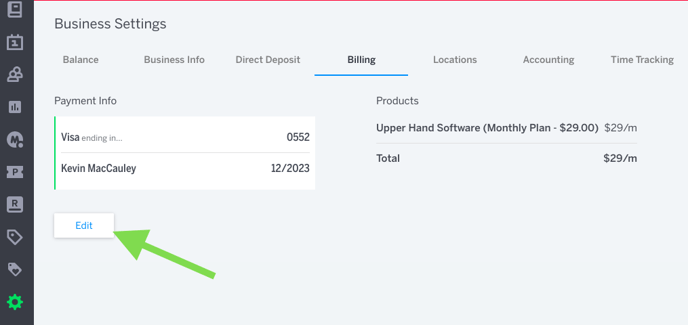 Inside the Billing Portal, navigate to the Statements tab.
You can download a statement by clicking on the statement line item and clicking Download PDF