In this article, learn how to invite your clients to create their own Upper Hand account.
APPLIES TO: Admins
Last updated: August 9, 2023
If you need to add a contact to your Upper Hand account, follow the steps below to invite a client.
How To Invite Clients
Log in to your account and click on either the green plus sign, or navigate to the Contacts page and then click on the plus sign located to the left of the search bar.

If you clicked on the green plus sign, you will then click on Send Invite.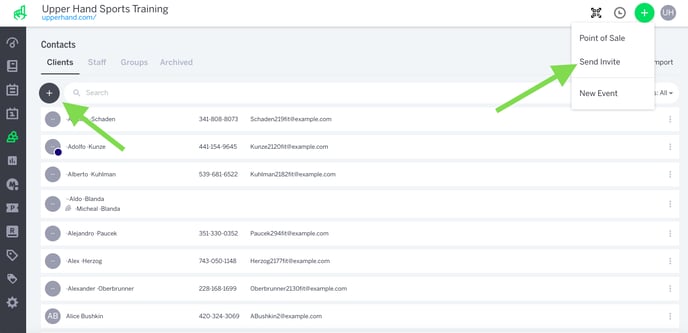 Select the Client option to invite a Client, and then type in the person's First Name, Last Name, and Email Address.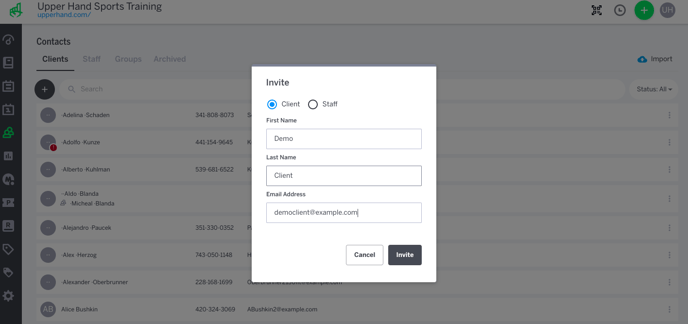 Click on the Invite button.

A verification email will be sent to the email address you entered. The person will need to click on the verification link in this email to finish creating their account.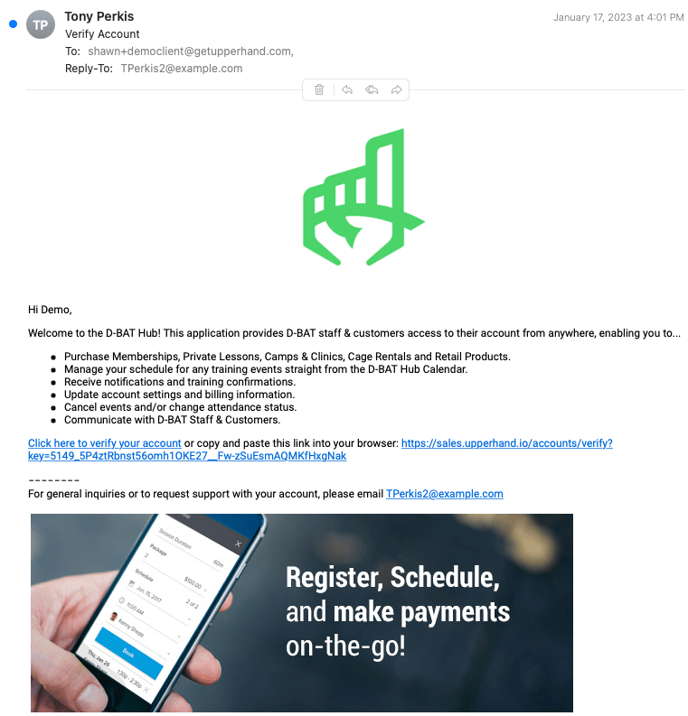 You can also invite clients through Point of Sale by clicking the blue avatar icon in the search bar.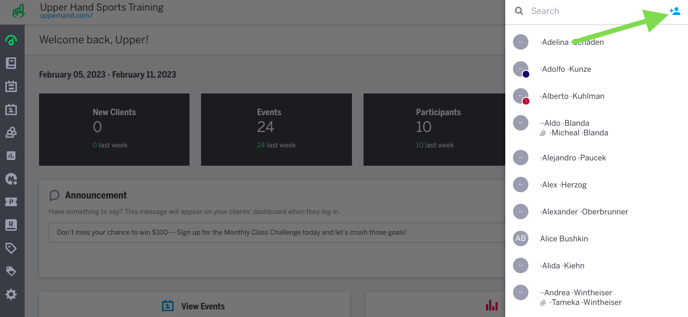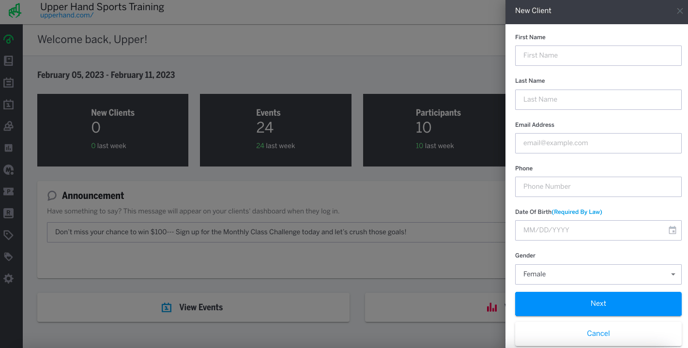 Once an account is invited, you are able to register them for events, memberships and credit passes.