Purchase a Credit Pass
In this article, learn how to purchase a credit pass as a client.
APPLIES TO: Clients
Last updated: February 3, 2023
Purchase a Credit Pass
Click the Passes tab from the main menu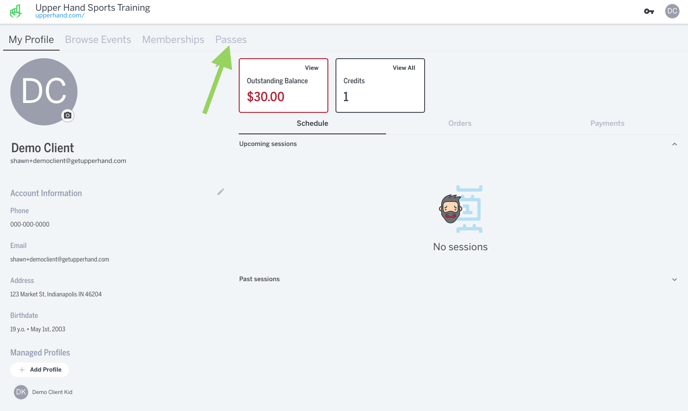 Locate the pass you would like to buy and click Purchase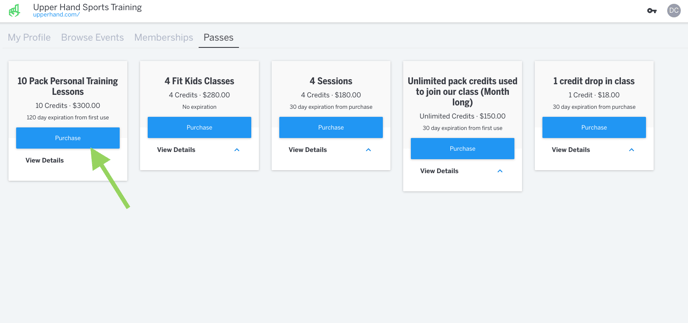 From the right hand panel, select the Choose Profile drop down menu and select the profile you are purchasing the pass for
Click Add to Cart
Click Continue To Payment
Choose or input your payment method and select Purchase
Note: You cannot schedule pass credits during checkout. Learn how to schedule credit from My Profile.