Resend Verification Email
In this article, learn how to resend the verification email so you can verify your account and login.
APPLIES TO: Admins and Clients
Last updated: February 8, 2023
If you are trying to log in to your Upper Hand account and get the message that your account is currently awaiting verification, hit the blue button that says Resend Verification Email to receive an email for the software to verify your account.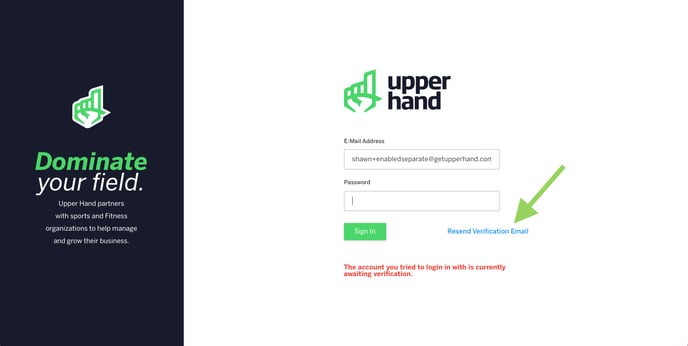 As an admin, you can resend the verification email by navigating to their name in the Contacts page and click the Remind action button to resend it or Update Invite to change their email on file.