Last updated: November 13, 2023
Learn how to reset a forgotten password, change your password from within Upper Hand, or reset the password of another user in your account.
If you've forgotten your password, you can reset it from the login page by clicking Forgot my password. An email will be sent to you with instructions for resetting your password.
Please note: if the password reset email doesn't appear in your inbox, you may need to add getupperhand.com to your email allowlist.
If you are unable to log in after resetting your password, try these troubleshooting steps.
Change your password when logged in to Upper Hand
Log in to your account and navigate to Account Menu (Initials in the top right) > Account Settings
In the Current Password dialog box, enter your current password
In the New Password dialog box, enter your new password
In the New Password Confirmation dialog box, enter your new password again
Click Save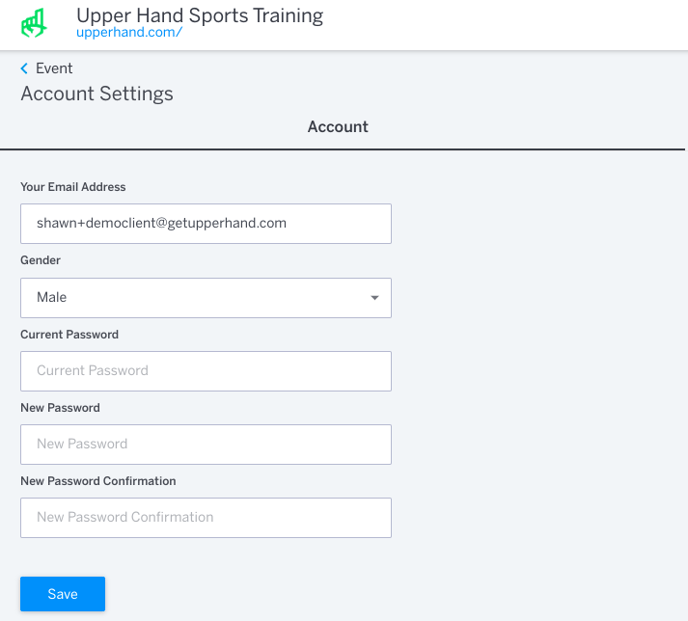 Reset another user's password
You can navigate to a Client's Profile Page and click the button to Password Reset and an email will be sent with instructions to reset their password.