Resource Calendar
In this article, learn how to use the Resource Calendar.
APPLIES TO: Admins
Last updated: July 18, 2023
The Resource Calendar will provide you with an overview of when your resources are booked and with whom.
Resource Calendar - Step By Step Guide
Log in to your account and hover over the main navigation bar on the left, click Calendar
Select the Gear icon in the left hand corner of the calendar
Select All Resources
This view will now show you all of your resources and when they are booked. If you have an event that uses multiple resources you will see the calendar card listed under each resource it uses (see below).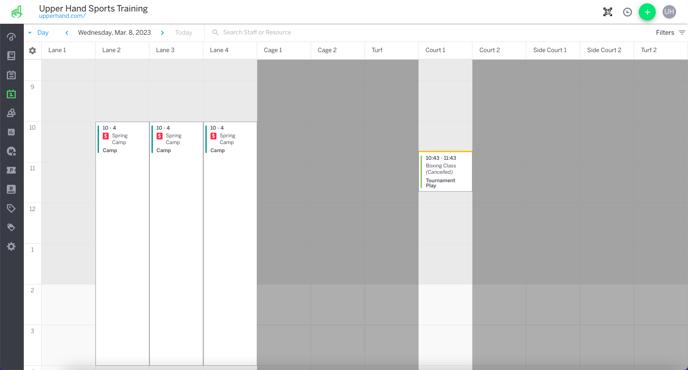 You can also Create your own Customer Calendar View if you only want to see specific Resources or Staff Member's schedules.