In this article, learn how to delete a membership.
APPLIES TO: Admins
Last updated: October 13, 2023
Delete a Membership - Step by Step Guide
First, you must make sure there are no active members registered for the membership.
Log in to your Upper Hand account and hover over the navigation bar on the left, click Memberships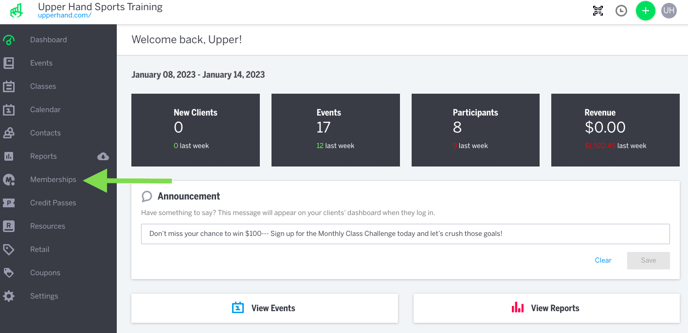 Click where it says "No Members" on the blue bar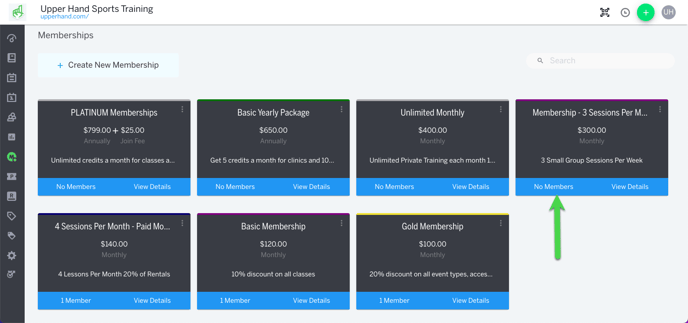 Click on the red trash can icon / Remove Membership button.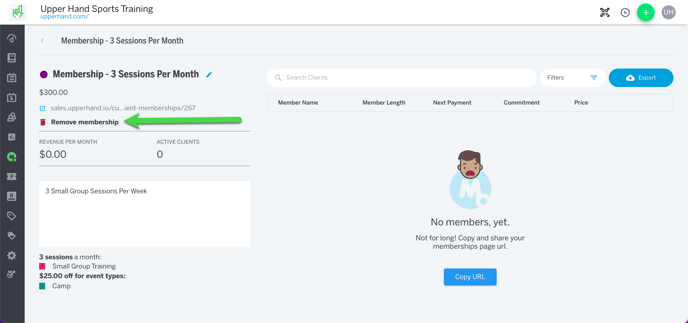 A pop up will ask you if you are sure you want to remove the membership. Click on the Remove button.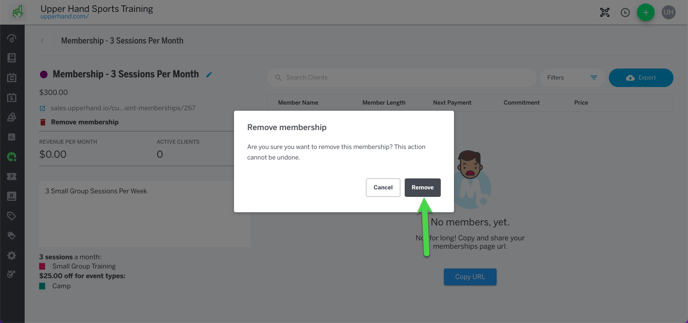 Note: deleting a membership cannot be undone!
Delete a Membership - Video Walkthrough