In this article, learn how to access and understand what is listed on the specific membership landing page.
APPLIES TO: All Users
Last updated: June 22, 2023
Similar to your Events, each Membership comes with a unique URL that serves as the landing page for the membership for easy promotion. Below we will outline how to locate the unique URL to share and outline the components included in the Membership landing page.
Unique Membership URL
Log into your Upper Hand account and hover over the main navigation bar on the left hand side, click Memberships
Click where it says "X Members" on the membership you would like to share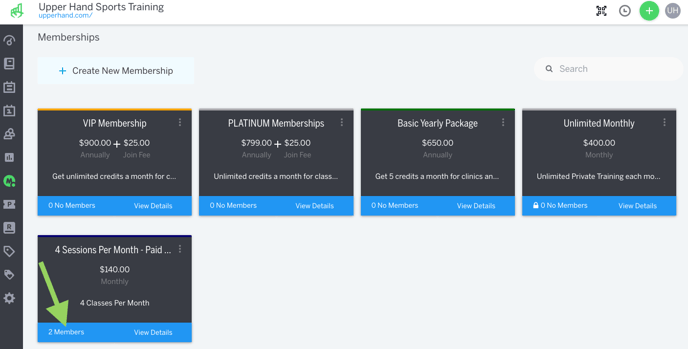 You will see the Unique Membership URL on this page, listed underneath the price of the membership. You are able to copy that URL and post it to your website, social media posts or in an email to send people directly to that specific membership landing page.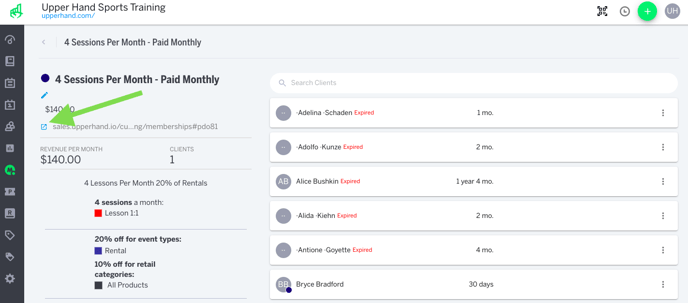 Membership Landing Page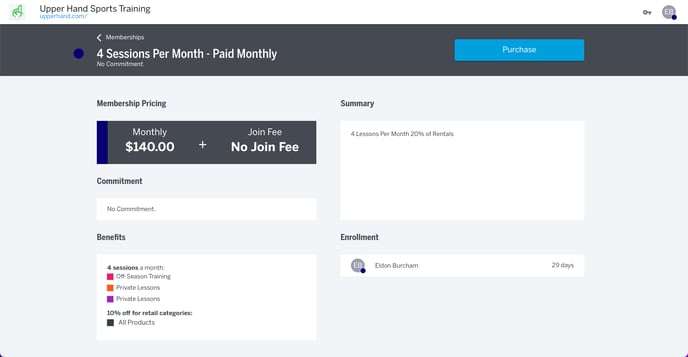 On this page you will see the following information:
Top Bar - Includes the Membership Name at the top with the badge color, commitment length details and a blue purchase button to enroll
Membership Pricing - Includes the Cost, Billing Cycle & Join Fee, if applicable
Commitment - Includes the Commitment Length of the membership, if applicable
Benefits - Includes all the discounts, session credits, and exclusive event types included with the membership
Summary - A description about the membership
Enrollment - When signed in as a client, this box will show which profiles are enrolled in the membership and how long they've been enrolled