No Waiver on File Indicator
In this article, learn more about the No Waiver on File Indicator.
APPLIES TO: Staff and Admins
Last updated: July 12, 2023
If you upload a custom waiver but a client does have an up to date waiver on file you will notice a No Waiver on File Indicator in their Client Profile Page as well as on the Calendar Card and the Session Summary Drawer if they are attached to a particular session.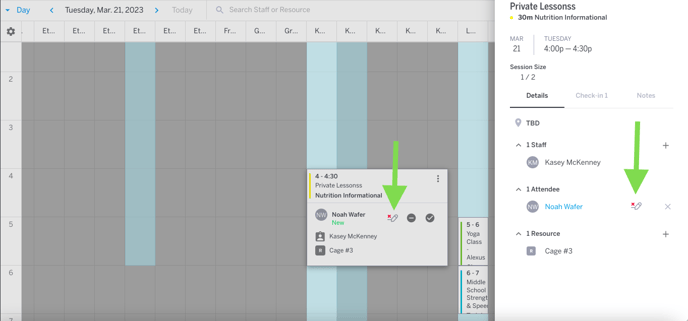 This means that the client has either:
Been manually invited to the software but not yet completed creating their account
Have not yet accepted the most up to date Custom Waiver, if you recently made changes
You can click on the indicator inside the Client's Profile Page to pull up the waiver and have them manually accept the terms the next time they are in for a session.