APPLIES TO: Admins and Clients
Last updated: February 6, 2023
If you find yourself receiving one of the following errors when utilizing Point of Sale or trying to check out, reference the information below to help troubleshoot the issue.
Credits have expired or are not yet available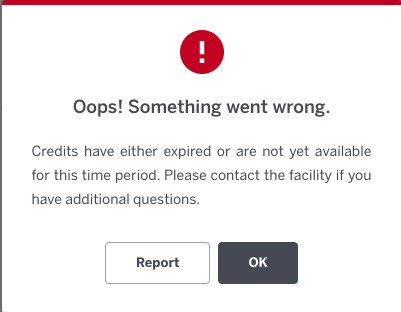 One reason this error message will pop up is if you are trying to schedule your credits outside your current billing cycle. For example, if your current membership billing cycle is January 15 - February 15, you will not be able to schedule credits for sessions past February 15 until your billing cycle renews for the next month.